Composites
Our D-J Composites, Inc. division specializes in composite and bonded metal components for the aerospace industry.
Located in Gander, Newfoundland, Canada, our modern facility is situated adjacent to the Gander International Airport and is designed specifically for the fabrication of aerospace components. Its layout is the culmination of input from several major aircraft manufacturers, with a natural manufacturing flow that reduces travel time between stations and cross-path workflow.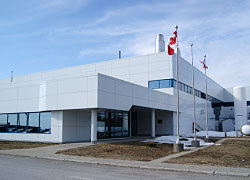 We also operate a composites facility in Augusta, Kansas, USA with the following capabilities: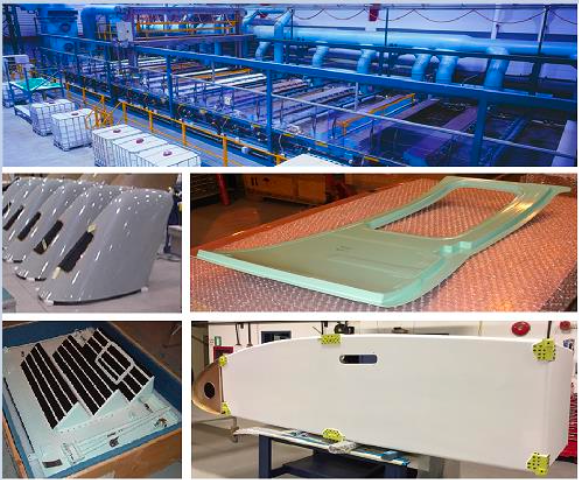 Quality Assurance
We gladly support all required audit, verification and qualification requirements for your process specifications.
QA functions specific to composite materials and process verification are accomplished either in our composites QA lab or by qualified third-party laboratories. We accomplish Through Transmission Ultrasonic Inspection (TT-USI) using a CNC-controlled USI gantry system.
D-J Composites Certifications & Approvals
Additional D-J Composites Capabilities
Our D-J Composites division goes beyond composites component manufacturing to add value for our customers. Additional capabilities include: